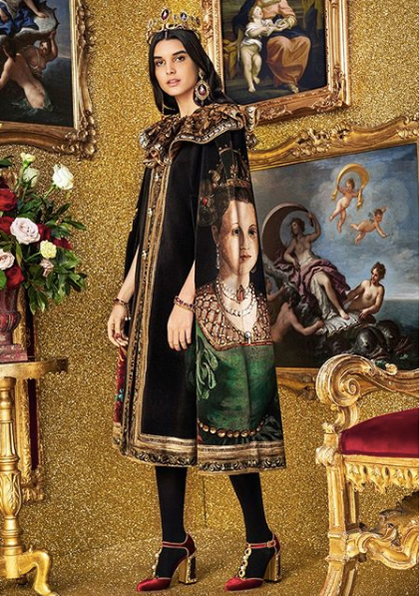 Originally published on Art UK.
Art history and fashion have a long-standing relationship. Intrigued with new forms, colours, textures, and broader socio-cultural references, fashion designers have regularly turned towards the visual arts for sartorial inspiration. But fashion, as a living form of art, deserves to be analysed within the same frameworks as art history.
From Dolce & Gabbana's Alta Moda fashion shows inspired by paintings of the Italian Renaissance, to Alexander McQueen's love for Elizabethan silhouettes and ostentatious ruffs, the worlds of painting and haute couture have often collided...